Dating back to 1920, T. Quality was founded by Tim Wilson and Ken Dale to essentially provide important deliveries into the locality, with a long-term mindset of developing a national delivery network. Roll on over 100 years and T. Quality has long since achieved its ambition and is now positioned as industry leaders in providing the finest frozen at sea produce and delivering it across the UK.
Amongst the strongest aspects of T. Quality's service is the sheer reliability that the firm offers to its clients. Now operating at significant scale, the organisation has 10 national depots and have gained the reputation for produce only from those suppliers with the highest standards, integrity, and reputation.
T. Quality sources fish from major trusted brands in the industry including Gadus, Kirkella, Glacialis, Brim, Grandi, Royal Greenland, Granit, Pescafaria and Ramoen.  This enables us to supply a wide range of frozen fish including Cod, Haddock, Hake, Pollack, Plaice and Dog Fish.  Our fish is all caught using sustainable fishing methods in our ongoing quest to protect the environment and is fully traceable so our customers can track their fish all the way to the source.
Within the organisation we are constantly looking to get the best possible price for the highest standard of quality.  Our highly experienced dedicated fish procurement team is in regular contact with trawlers to get the latest catch reports. Naturally, our search for the finest quality fish brings us into contact with the best companies around the world.
Not only do we provide the best quality Frozen at Sea fish (FAS fish), we also stock an impressive range of IQF fish be it IQF Cod, IQF Haddock and IQF Plaice & IQF Pollack. Whether it's Skin On, Skinless or Skinless and Boneless you are looking for, we are sure to have the perfect product to meet your requirements. The origin of our IQF fish is the cold Icelandic waters to the North Atlantic territories to the fishing grounds around the Faroe Islands.
With the launch of the T. Quality online store, customers can see at a glance all the fish, prices and offers available to them, and we have a team of highly trained customer care advisors on hand to answer any queries.  
To read 10 good reasons why you should buy MSC certified fish please click here.
Fish is filled with omega-3 fatty acids and vitamins such as D and B2 (riboflavin). Fish is rich in calcium and phosphorus and a great source of minerals, such as iron, zinc, iodine, magnesium, and potassium. The British Heart Foundation recommends eating fish at least two times per week as part of a healthy diet.
See the nutritional value of popular fish and what advantages those proteins give our bodies.
Click here to see all the nutritional profiles and what type of cuts of fish you can get.

Our Sustainability & Fish Ethics
With today's environmental concerns, T. Quality, as one of the largest wholesalers of fish, takes it's role of responsible procurement very seriously. Below are our principle philosophies:
T. Quality will never knowingly procure or wholesale fish which has been caught or landed illegally..
T. Quality will only form commercial relationships with the most reputable fish importers. If there is any doubt over the integrity of a potential supplier, we will refuse to purchase from them.
T. Quality demands that from 'Sea to Tea', fish should be traceable back to the catchments area, vessel and operator. Each box of fish will clearly show the production date, BBE (best before end) date, and production batch code. Periodically we will perform spot checks on our suppliers to test these procedures.
T. Quality maintains the highest codes of conduct for its business and the environment it operates in. We source fish only from those areas that are managed responsibly and promote the message of sustainability directly through our actions. The culture and ethos of the company stands for honesty, ethical business, integrity, responsibility, commitment and accountability.
T. Quality constantly researches the environmental impact of trading fish. We work with Sea Fish Industry Authority, DEFRA and local Universities on an information sharing basis, and strive to re-align our strategy in accordance to any new initiatives.
T. Quality is fully committed to supply fish and chip shops with first class fish, not just for today, but for the generations that follow. The Fish Fryers can be assured that every part of the supply chain is proactively pursuing a greener, ethical and environmentally friendly way forward for the sake of the planet and the longevity of the trade. T.  Quality is at the very heart of this, exercising its considerable voice and facilitating change for the better.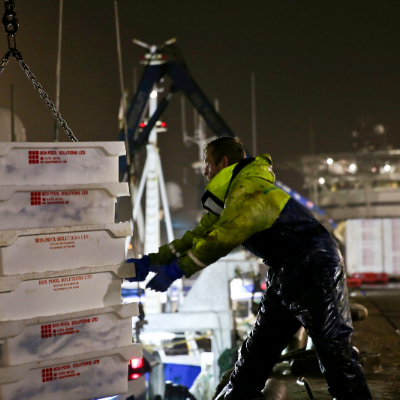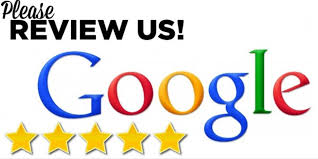 We would be really grateful if you would take the time to write a review on Google My Business.  Your opinion of us and our team is really important and we pass all of the reviews onto the relevant people or department. If you are unhappy about any part of the service you have been given, you can also contact customercare@tquality.co.uk and they will do their utmost to help.
Click on Your Nearest Depot and Write your Review
Avonmouth, Birmingham, Bovey Tracey, Bridlington, Darlington, Leeds,
Peterborough, Staplehurst, Swansea, Swindon