We are a national Fish and Chip Shop Supplier and Fast Food Wholesaler delivering your foodservice solution whilst providing a local, efficient, friendly and reliable service.
T. Quality delivers a variety of products for Fish and Chip Shops, Fast Food Outlets, the Pizza and Kebab sector and Care Homes through to the Wholesale Fishmarket.
We are a fully integrated, multiple sited company, offering a national delivery service and a depot Call/Click and Collect service. We have 10 sites including Bridlington, Leeds, Birmingham, Peterborough, Staplehurst, Swindon, Bristol, Swansea, Newton Abbot and Darlington. T. Quality is perfectly placed to offer fantastic customer service, quality products, and strong national brands.
Order and delivery of products couldn't be easier. Whether you make an order online and take advantage of our exclusive online offers, or call our sales advisors, our modern fleet of lorries with dual compartments meet all the stringent legislation with regard to non-frozen and frozen food supply.  We will deliver direct to your door or you can come to one of our collection counters where we will be pleased to see you.
T. Quality
We've had to come a long way to be a leading supplier to Fish and Chip shops from our humble beginnings on the Hull docks in the 1920s. Established by Tim Wilson and Ken Dale, the company was originally named after Tim Wilson himself, but with a growing reputation for the quality products sold the name was changed to T. Quality - making perfect sense.
The newly named T. Quality moved to Swindon in 1928 to be more centrally located to supply scores of fish & chip shops with fresh fish daily via the overnight train from Hull. This was the first step towards the national delivery network we have today.
Over the past fifty years, hundreds of products have been added to the T. Quality range to reflect the needs of our customers. We have developed new ranges of frozen at sea fish, frozen foods, kebabs, burgers and pizzas as well as a full portfolio of ambient and packaging products.
T. Quality now has the knowledge and work with a range of dedicated suppliers to ensure that our fish range is complemented by our annual catalogue making T. Quality a one-stop shop for the Fish and Chip, Fast Food, Care homes and the Kebab and Pizza industry.
In September 2011 SARIA Limited acquired T. Quality, enabling expansion, creating the national company it is today, and making T. Quality Your Foodservice Solution. 
T. Quality's resounding success is directly linked to our great team of employees. The needs of each customer varies greatly and meeting those requirements demands extensive knowledge and support through our two sales centres and Regional Sales Managers.
All of our staff are requested to undertake an in-depth induction process which aids them in understanding every aspect of the business. High standards of training and personal development ensure that we provide the very best in customer service throughout the business.
T. Quality can boast a very low staff turnover and good career development opportunities for all of our staff. We regularly receive comments from our customers regarding the friendly atmosphere and support from our staff at all depots.
Our Sectors
At T. Quality, our aims are not only to meet the requirements of fish and chip shop customers with their wholesale fish requirements but to exceed their expectations. With a strong focus on quality, service, availability and sustainability, our range of competitively priced wholesale fish includes FAS fish (block) and IQF fish products and mark T. Quality as a leader in its field as the national fish and chip shop suppliers. Our commitment to the customer and level of expertise running through the organisation is unrivalled in the market place.
We can deliver anything a fish and chip shop might need - we are experts in it, with over 100 years experience.  
Call us today and speak to one of our friendly customer sales advisors and see how you can open an account with us and get even more trade discounts.
We deliver to pubs and restaurants nationally with food and hygiene products such as chicken portions, breaded plaice, chips, scampi and burgers - everything you might need for a basket meal and cleaning brought right to your door.  
Our bio box packaging is particularly popular right now as it is sustainable and biodegradable as well as being microwaveable and leaves your food piping hot.  
Call us today and speak to one of our friendly customer sales advisors on how you can open an account with us and get even more trade discounts.
With over 100 years of foodservice experience, we understand the important role that mealtimes play in the daily lives of care home residents. That's why our product range is designed to help you deliver appealing, varied and cost-effective care home menus which deliver the standard of dish that you're proud to serve and on which your level of care can be judged.
We offer:
Cost-Effective Solutions
Seafood Inspiration
Quality Service
Traditional and Contemporary Products
Vegetarian, Vegan & Gluten-Free Option
Call us today and speak to one of our friendly customer sales advisors on how you can open an account with us and get even more trade discounts.
Although we do not deliver to the general public, we have 10 depots all with a click and collect service.  Make an order either online - which we recommend, or by calling a sales advisor, and after 30 minutes* your order will be ready.  We have a 'Home Use' category with over 95 family-sized portions or get some better value bulk items and never run out of anything!
Just sign into the store, no need to register just click Guest and pay by cash or card when you come to collect.  Our friendly team will even put it in your car!
* Only during trading hours.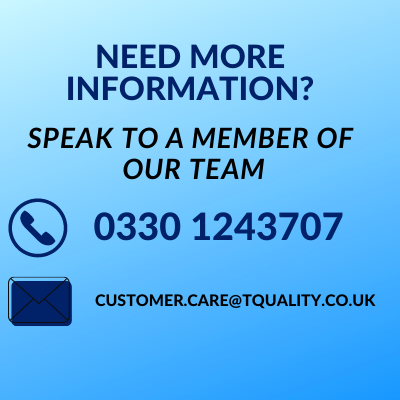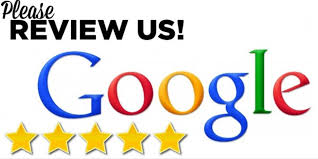 We would be really grateful if you would take the time to write a review on Google My Business.  Your opinion of us and our team is really important and we pass all of the reviews onto the relevant people or department. If you are unhappy about any part of the service you have been given, you can also contact customercare@tquality.co.uk and they will do their utmost to help.
Click on Your Nearest Depot and Write your Review
Avonmouth, Birmingham, Bovey Tracey, Bridlington, Darlington, Leeds,
Peterborough, Staplehurst, Swansea, Swindon